Gold Dealers, Bullion Buyers & Sellers, Gold Traders in Melbourne - Get Cash For Gold
Live Gold Buying and Selling Prices
Scrap Gold Rates Per Gram
Gold Purity Level
We Pay You
24ct (99.9% Pure) Gold Items:
$72.49 Per Gram
22ct (91.6% Pure) Gold Items:
$65.07 Per Gram
20ct (83.3% Pure) Gold Items:
$59.15 Per Gram
18ct (75% Pure) Gold Items:
$53.24 Per Gram
14ct (58.3% Pure) Gold Items:
$41.41 Per Gram
9ct (37.5% Pure) Gold Items:
$26.62 Per Gram
Calculate Price Of Your Gold
Bullion Gold Prices (For better price, please call us on +61 488 786 680)
GOLD BULLION
BUYING PRICE
SELLING PRICE
1/4 oz Gold Bullion
$576.56
$598.87
1/2 oz Gold Bullion
$1,153.11
$1,197.74
1 oz Gold Bullion
$2,306.23
$2,395.47
2 oz Gold Bullion
$4,612.45
$4,790.94
5 oz Gold Bullion
$11,531.14
$11,977.35
10 oz Gold Bullion
$23,062.27
$23,954.70
5 grs Gold Bullion
$370.78
$385.12
10 grs Gold Bullion
$741.55
$770.25
20 grs Gold Bullion
$1,483.10
$1,540.50
50 grs Gold Bullion
$3,707.76
$3,851.24
100 grs Gold Bullion
$7,415.52
$7,702.48
500 grs Gold Bullion
$37,077.60
$38,512.38
1 Kg Gold Bullion
$73,249.04
$77,024.76
VISIT US IN MELBOURNE CBD!
Contact Info
UNIT 808 A, 125 SWANSTON ST, MELBOURNE, VIC 3000, AUSTRALIA
Visit Our Office for Gold Buyers and Sellers in Melbourne
Our office is located at Suite 808 A, Level 8, 125 Swanston St, Melbourne CBD. We are only a 5 minute walk on Swanston Street from Flinders Street Station, and the entrance to our building is located on the corner of Swanston St and Little Collins St.
Parking is not a real hassle you can try Royal Lane, or if you are coming by public transport, get off at Flinders Street station.
For more information, call our office on
+61 488 786 680
or visit us in store.
Gold Buyers & Sellers, Gold Trading Dealers in Melbourne – Get Cash for Gold – Bullion Buying and Selling Victoria Wide
30 Min Free Parking

Best price guaranteed.

We pay cash for diamond too.

We Buy Gold In Any Condition!

Monday to Friday walk in welcome

Highest Prices Paid For Your GOLD!

Saturday Sunday only on appointment

If you can't come to us we come to you

Please visit us in person to get a better deal

We test and weigh everything in front of you!

Get a written quote for your Gold & we try to beat it!

WE also buy & analyze Diamond and Pearl!

Gold Traders call us to reserve your price now.

Free training to Pawnbroker on how to evaluate and buy diamonds

We also provide Jewelery repair, Polish, Rhodium & Soldering services

Deal With the Wholesaler NOT the Middle Man!

We pay CASH, real CASH! not CASH CHEQUES!
CALL US NOW! +61 488 786 680
We Buy All Types Of Gold & Bullion
1kg Silver
500g Gold
Gold Coins
Gold Jewellery
Gold Nuggets
Gold Rings
Gold & Silver Chains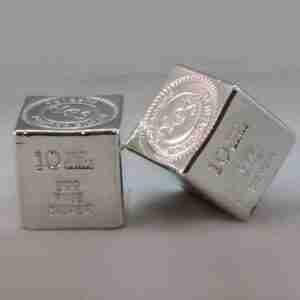 10oz Silver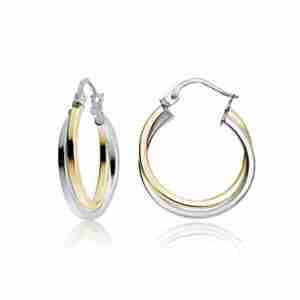 Gold & Silver Earrings
Gold Watches
Silver Jewellery
Gold & Silver Pendants
CALL US NOW! +61 488 786 680
We Pay CASH for GOLD, Real CASH! Not CASH CHEQUES!
Sharma Bullion can supply wide range of bullion buying and bullion selling in Melbourne. Along with bullion dealers, we also provide consultation on cost effective way to invest in bullion. We also help you in bullion selling of Gold & silver and even loose diamonds. If you need cash for gold? Visit us today.
We try to provide our customers with maximum payments for gold and silver items. We are well qualified and equipped to value and assess items in any condition. We also accept bulk amounts of gold or silver coins. We use the up-to-the-minute technology XRF laser Scan to determine Gold purity.
Before bullion buying, we do scan and weigh your item in front of the customer. Our payment rates are live on our website, and our prices are determined by the current world gold trading price. Our customer doesn't require any appointment.
We offer instant cash for gold.
CALL US NOW! +61 488 786 680